About Us
The Farmville - Prince Edward Historical Society is an outgrowth of Historic Farmville, Inc. Established in 1986 by businessmen and history enthusiasts, the purpose was to promote the preservation of downtown Farmville storefronts and to establish a designated historic area.
Historical Society meetings are held January through November, the third Tuesday of the month, unless otherwise announced.
Historical Society Board of Directors
| | |
| --- | --- |
| President: | Jimmy Hurt |
| Vice Pres.: | John Burton |
| Secretary: | Benedict Chatelain |
| Treasurer: | Phyllis Guilliams |
| Historian: | Billy Poulston |
| Directors: | Edwina Covington |
| | Richard McClintock |
| | Kay Whitfield |
| | Bob Flippen |
Questions, Comments, Suggestions?
Find Us on Social Media
Follow us on Facebook for historical posts, updates, and meeting information!
Our Next Meeting
The next meeting of the Farmville-Prince Edward Historical Society will take place on Tuesday, September 21st, 7 pm at the Historic Farmville Train Station.
The speaker will be FPEHS President Jimmy Hurt, who will discuss the history of the tobacco warehouses in Farmville.
Guests always welcomed.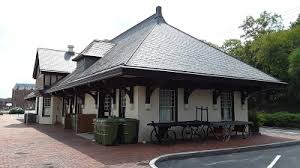 Historical Society Archives
The Farmville-Prince Edward Historical Society Archives contain unique collections related to Farmville and Prince Edward County history. These collections include correspondence, photographs, scrapbooks, artifacts, organizational records, memorabilia, and ephemera and are available to researchers and members of the public. The historical society archives are stored at Longwood University's Greenwood Library Archives and the finding aids for these collections can be found online.
Click here to search the archives.
1 / 8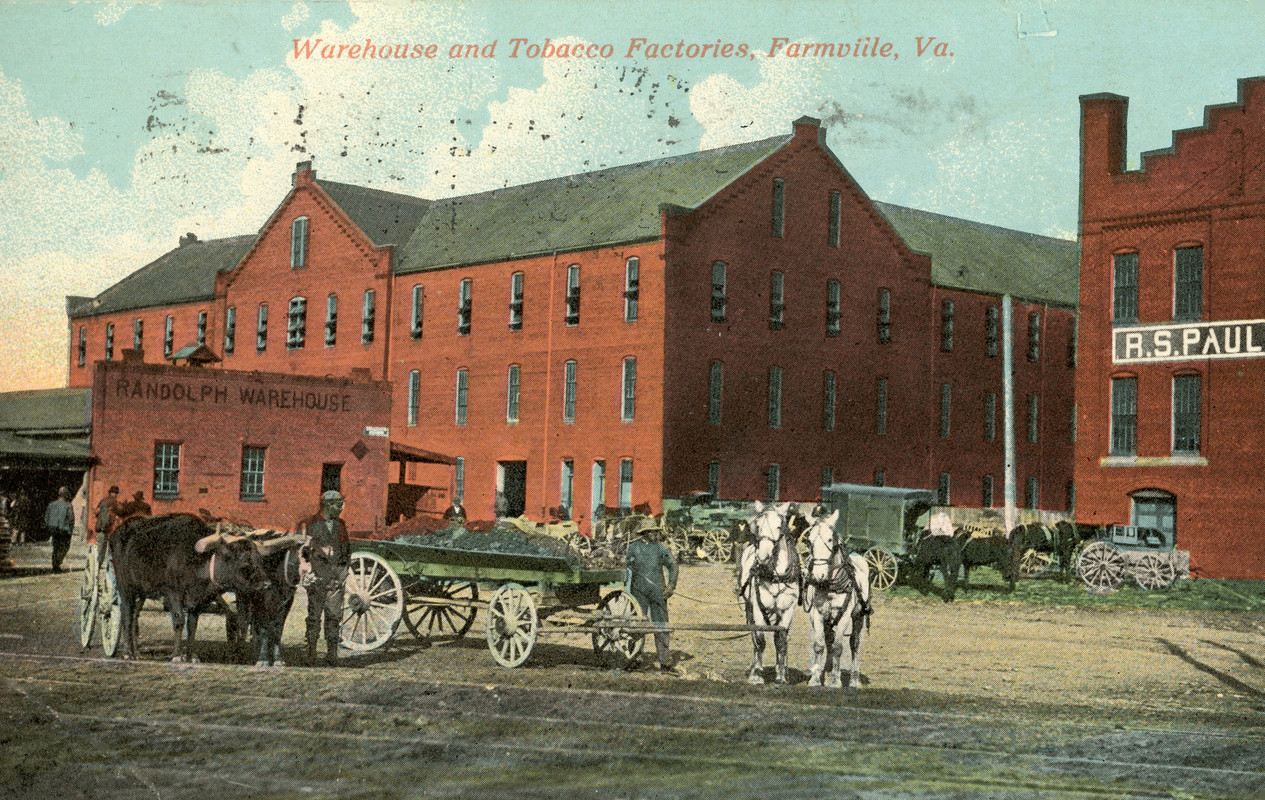 Tobacco Warehouse, Downtown Farmville, ca. 1914
2 / 8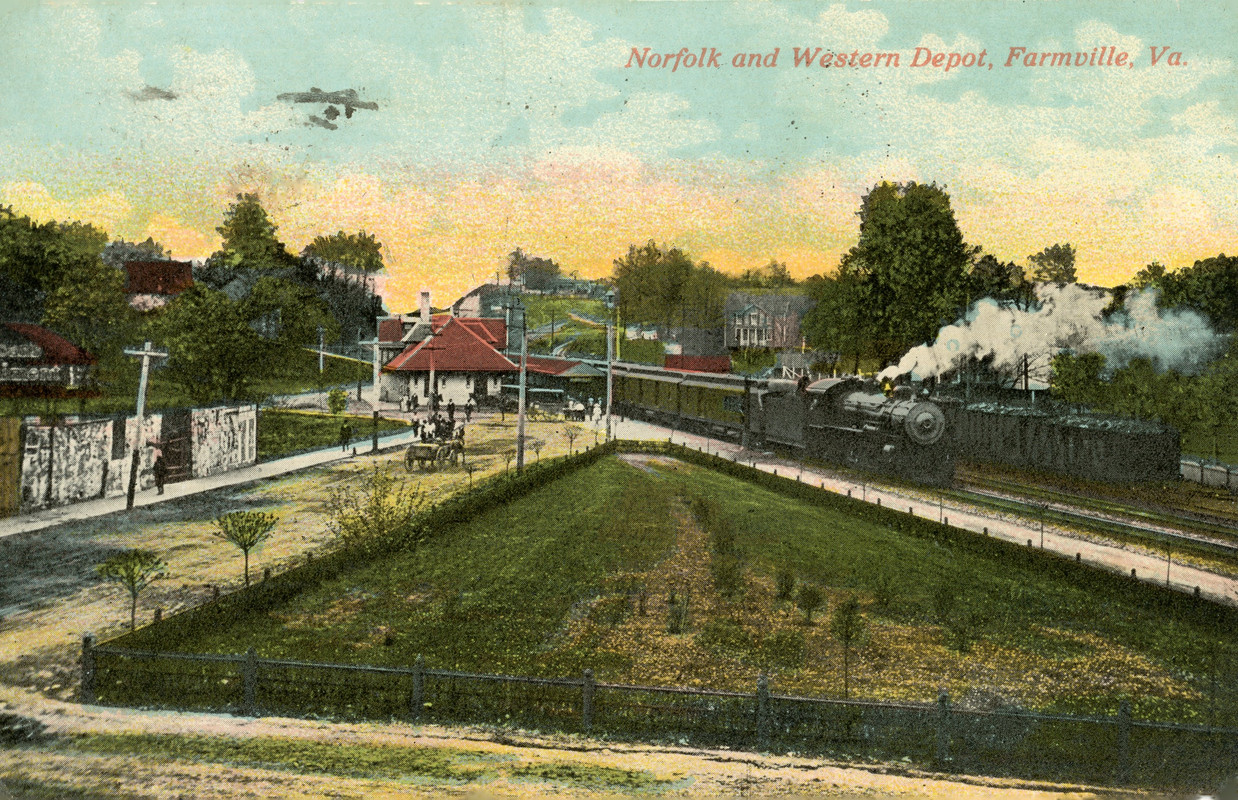 Norfolk Western Train Depot, Farmville, ca. 1913
3 / 8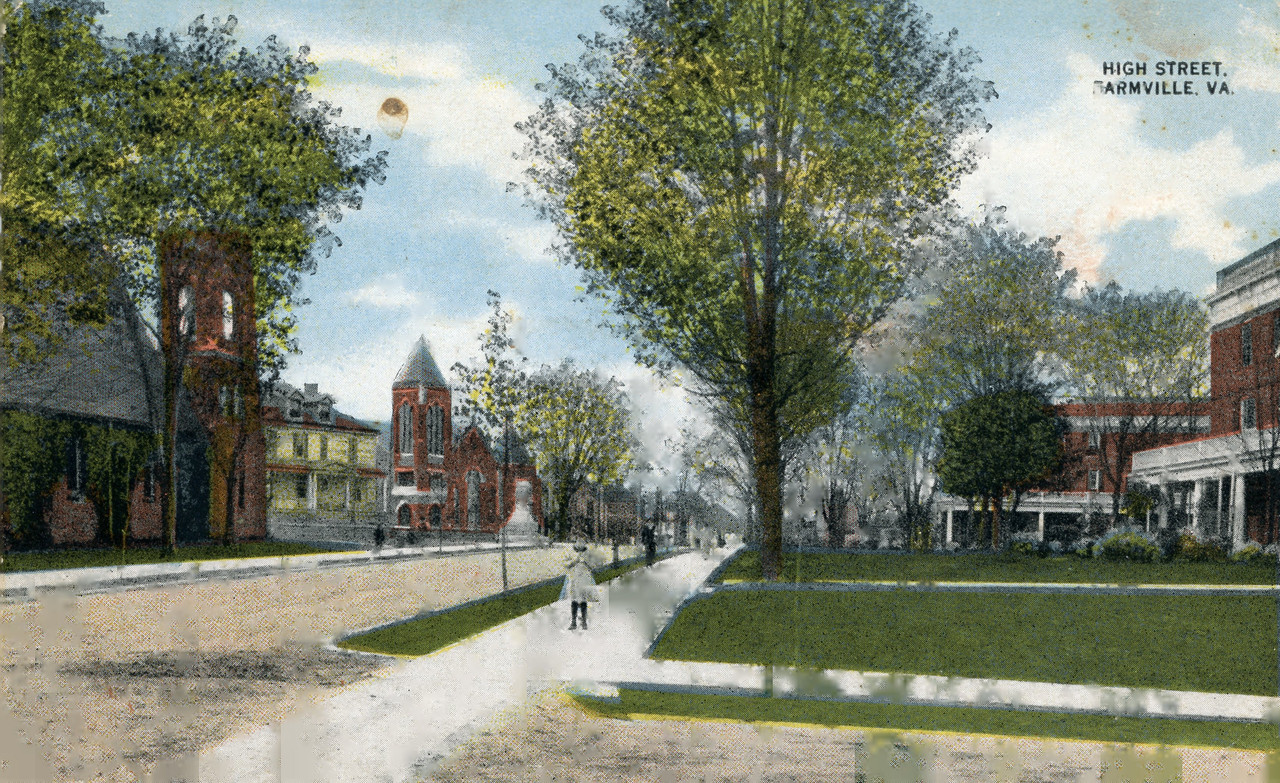 High Street, Farmville, ca. 1916
4 / 8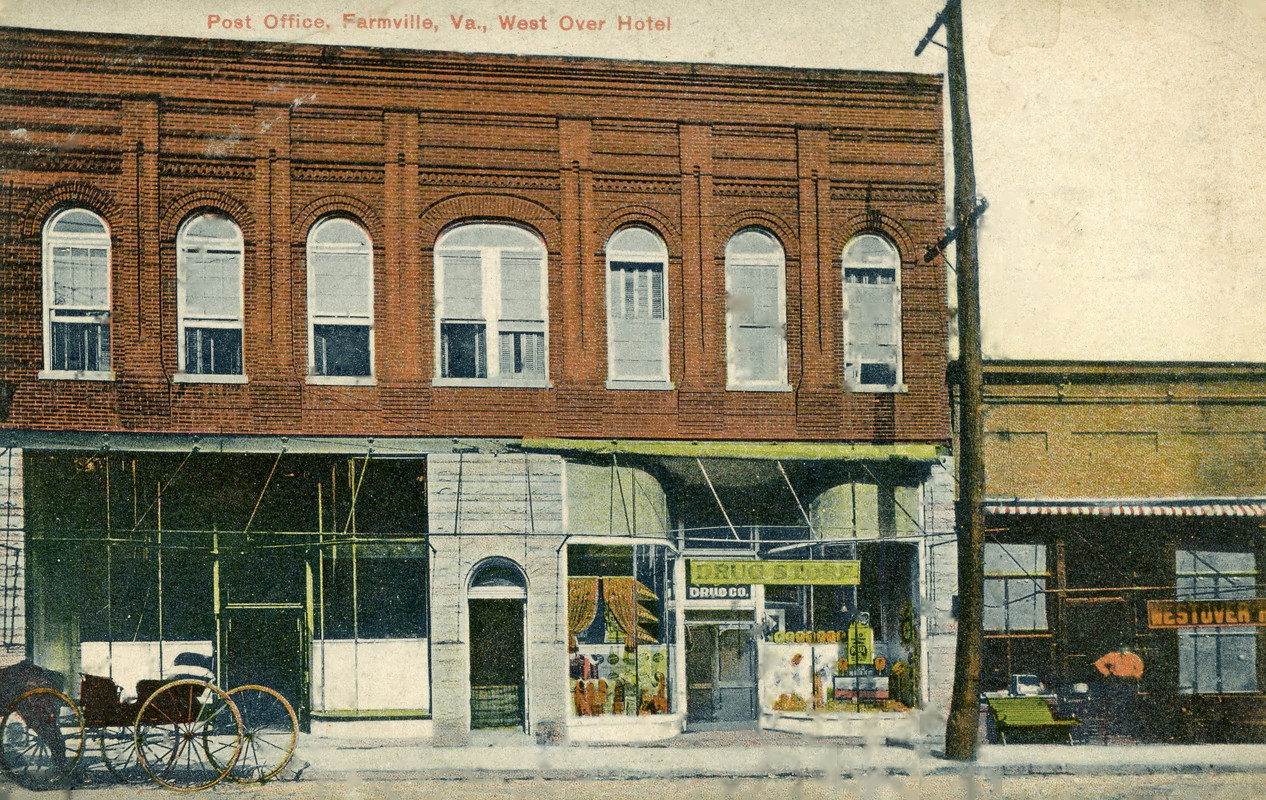 Post Office, Farmville
5 / 8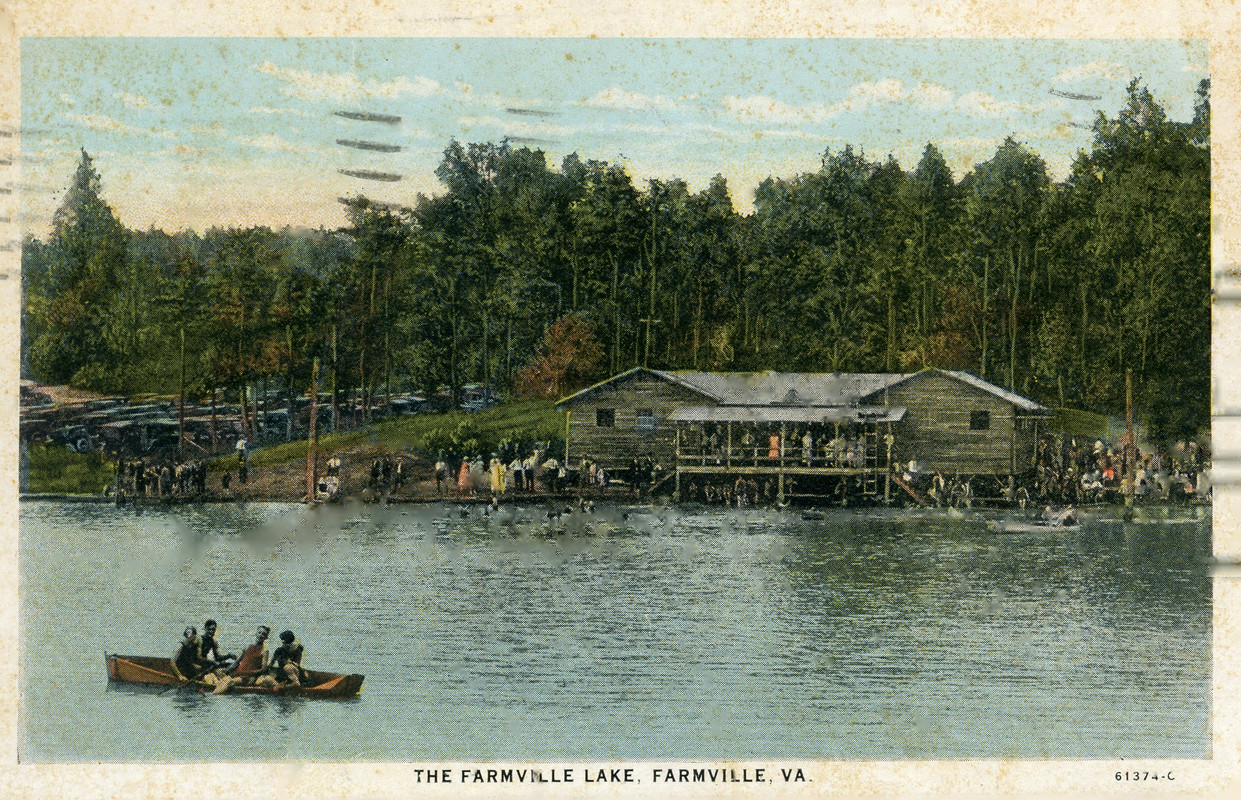 Farmville Lake, ca. 1932
6 / 8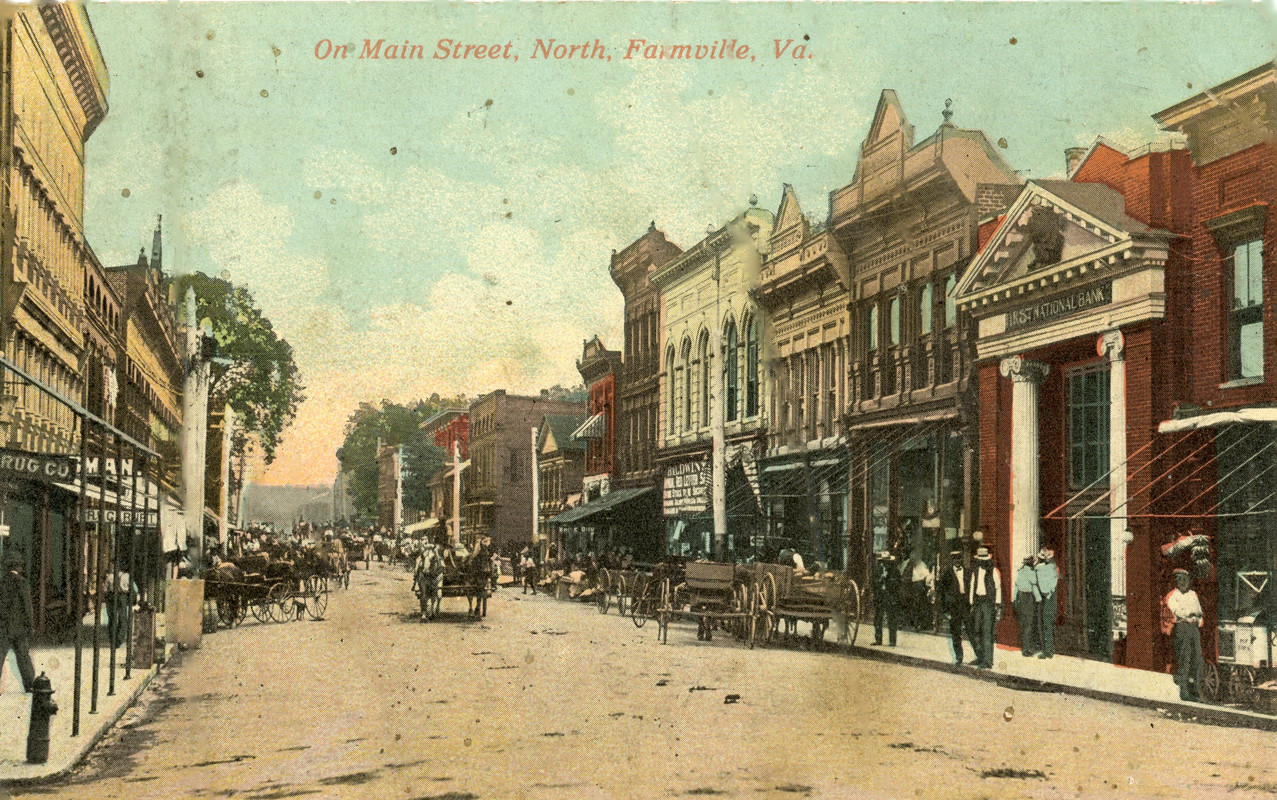 Main Street, Farmville, ca. 1913
7 / 8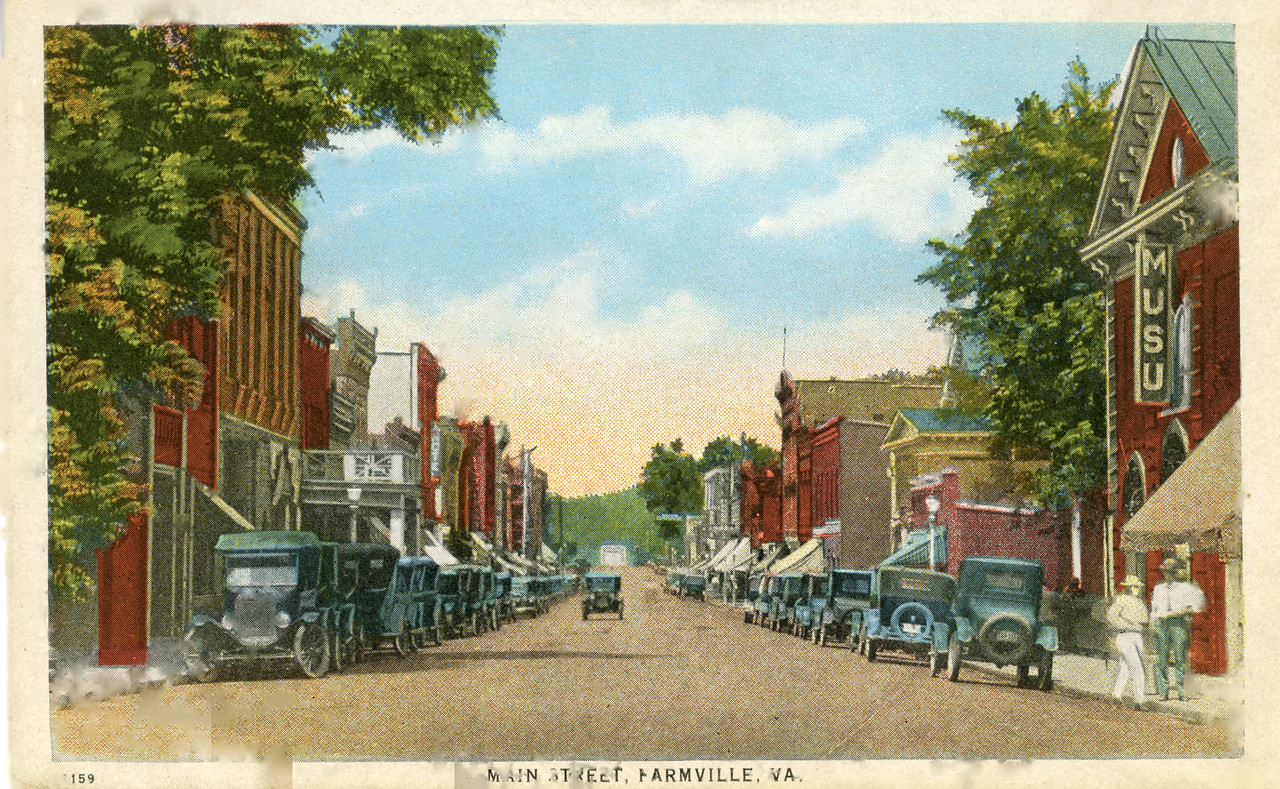 Main Street, Farmville
8 / 8
Main Street, Farmville